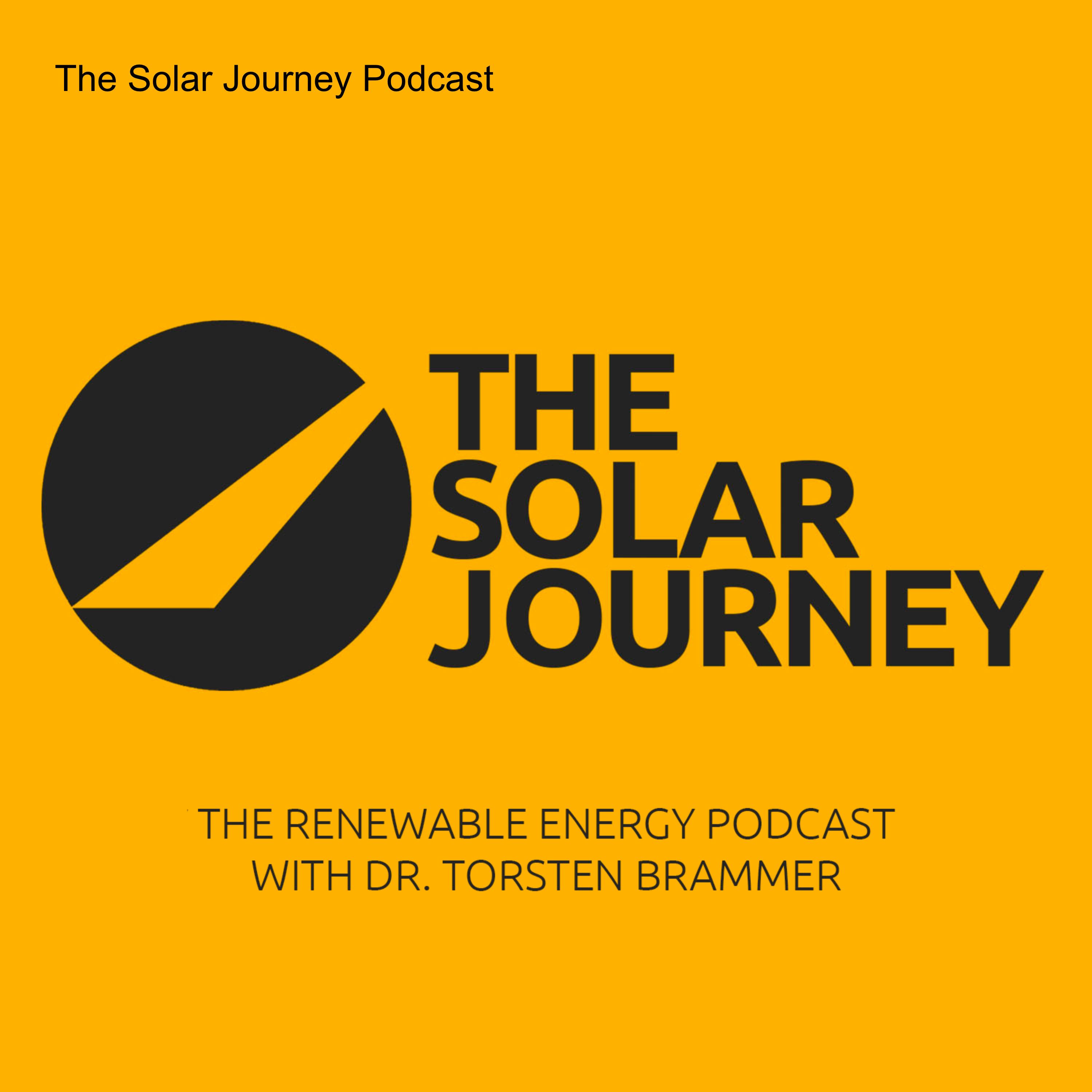 My name is Dr. Torsten Brammer and I want to investigate the question; "What does it take to get solar to the next level?" To me, "solar" means all truly, clean energy technologies. The Solar Journey is the title of my podcast, blog, and vlog series in which I highlight the opinions of experts in the industry. Hopefully, the podcast inspires you to get into the solar business and to join this global movement of decentralized and carbon-free power.
Episodes
Wednesday Jan 11, 2023
Wednesday Jan 11, 2023
This episode is truly inspiring ☀️. Renewable energy can really make a difference in the world and improve living conditions and perspectives of whole communities. Africa GreenTec, empowers people to achieve more self-determination and growth through sustainable energy solutions. But it is easier said than done because electricity works differently in other countries. It is not only about access, but also about the quality of electricity, which requires tailored solutions.
Torsten Brammer wants to know, how it works exactly, so he talks to Torsten Schreiber, LinkedIn Top Voice 2022 for #sustainability and Founder/ CEO of Africa GreenTec. They are joined by Kady Tounkara, Brand Communication Director at AGT, former Olympian and Professional Basketball Player, and Chairperson of the World Anti-Doping Education committee.
Don't miss this enlightening talk!
Connect with Africa GreenTec on LinkedIn.