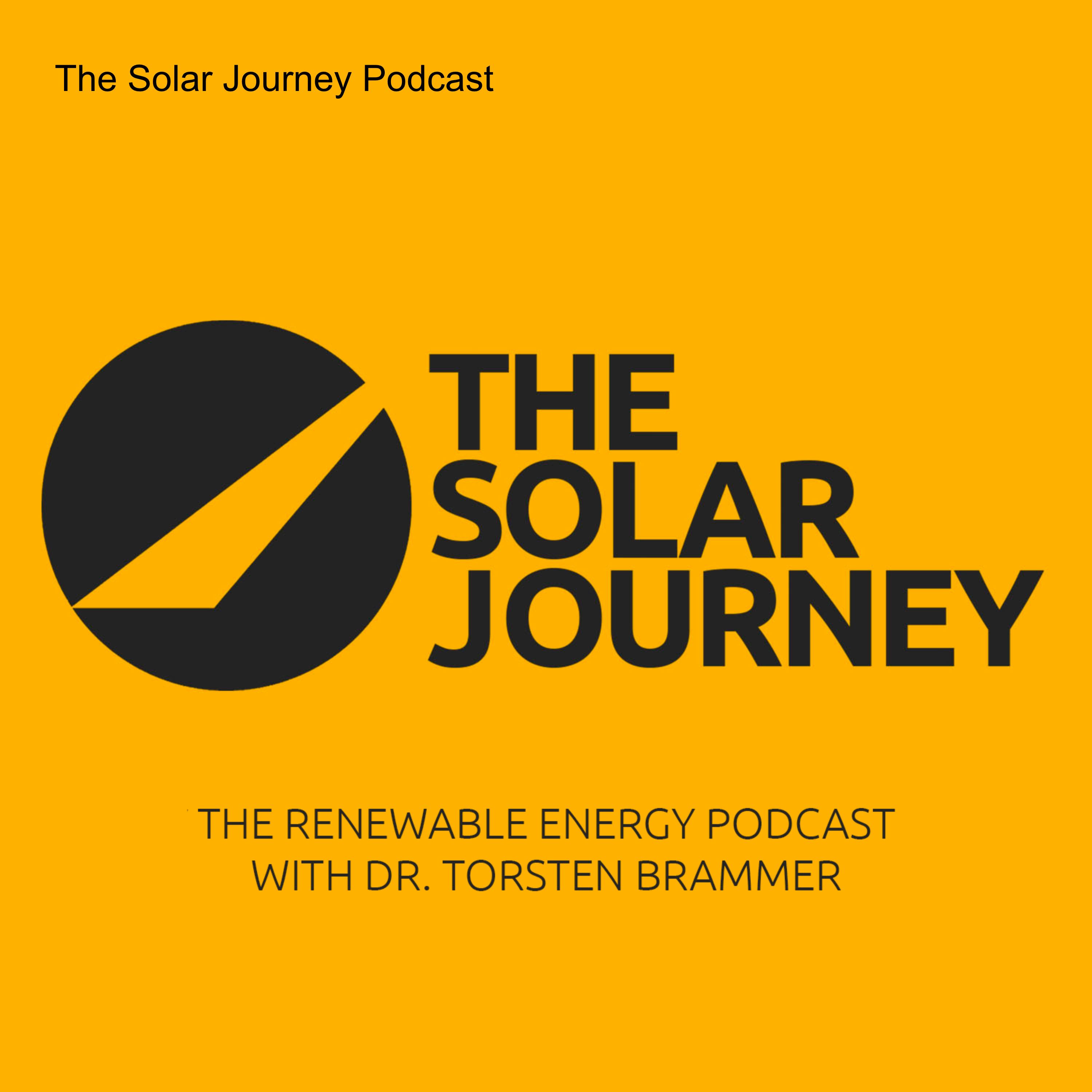 My name is Dr. Torsten Brammer and I want to investigate the question; "What does it take to get solar to the next level?" To me, "solar" means all truly, clean energy technologies. The Solar Journey is the title of my podcast, blog, and vlog series in which I highlight the opinions of experts in the industry. Hopefully, the podcast inspires you to get into the solar business and to join this global movement of decentralized and carbon-free power.
Episodes
Friday Apr 22, 2022
Friday Apr 22, 2022
In episode #013 Dr. Torsten Brammer speaks with Dr. Pierre Verlinden. Dr. Verlinden is a photovoltaic (PV) scientist with 40 years of experience in high-efficiency silicon solar cell technology, IBC silicon cells, Concentrator photovoltaic (CPV), multi-junction III-V solar cells, detectors, optoelectronic and power devices.
The founder and managing director of Amrock, he specializes in design, process development and integration, modeling and characterization. His experience also includes the transfer of PV technology from University to Manufacturing, and the design and construction of PV manufacturing plants.
Dr. Brammer and Dr. Verlinden discuss the key milestones in PV-tech, sustainability in PV, recruitment, and what it takes to get solar to the next level. Tune in to hear all about what Dr. Verlinden is doing in the solar industry and more.
Connect with Pierre Verlinden on LinkedIn. 
** Find this episode's transcript on The Solar Journey website, on the blog page, under interviews **